LifeSave.org > / FamilyVsState.htm Flier(s)
---
Down Load Original PDF > http://accountabilityutah.org/IssuesAlerts/LegAlerts/2003/Thaxtonflier.pdf
---
Down Load DOC (Word Document) >
http://accountabilityutah.org/IssuesAlerts/LegAlerts/2003/Thaxtonflier.doc
---
Below is a copy and links to new expanded versions in HTML of the above original Accountability Utah designed Thaxton Flier
HTML: "Meat-Abstaining": FlierThaxton2.htm(color) / FlierThaxton3.htm(black on white print)
"Innocent": FlierThaxton4.htm (color) / FlierThaxton5.htm (black on white print)
"Why" FlierRearComplete (more one page) short version to come later / FlierRearComments.htm
Excellent >* * * * * "FlierBreathing FurnaceFumes.htm"
"Vegetarian" FlierThaxtonVeg.htm(color) / FlierThaxtonVeg2.htm(black on white print)
To legislators March 2 2004 "FlierTellUsWhy"

---
This page's background and print is in black on white (even though the Photo is color) for cheaper printing and photo copying.
Use you cursor to select text below, then order "print setup" set controls to "selected" then order printing or try links above.
---
WARNING!
While "Good Men" do Nothing!-
DCFS is now Seizing Children
of Meat-Abstaining Families!
"All that is necessary for evil to triumph, is for good men to do nothing." Edmund Burke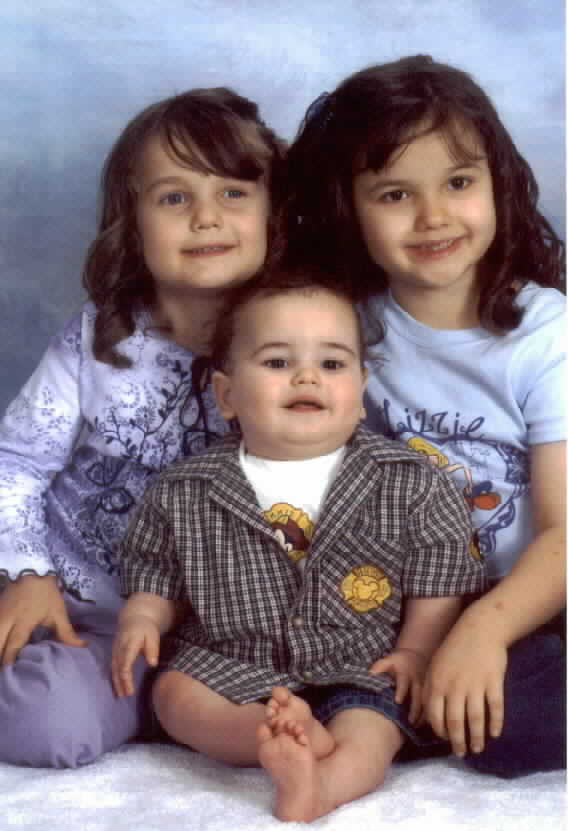 Look at the picture of Matthew Thaxton with his two sisters.
Do any of them look malnourished? as DCFS claimed?
Thaxton Family Tragedy: Early last year, the entire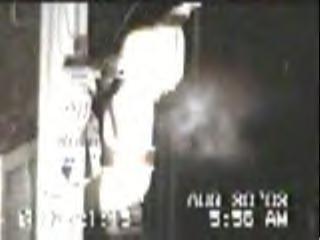 Thaxton family suffered from subtle illness and (now understood) poisoning due to furnace exhaust contaminates. The younger baby, Dan Thaxton (below right), had died in winter 2001 of then unidentified cardio - respiratory complications (into 3rd season of CO exposure). Matthew, the youngest child from the same family, this winter similarly became very ill (his 2nd season of CO. See Real Child Killer -"Smoking Gun"- FamilyVsState.org)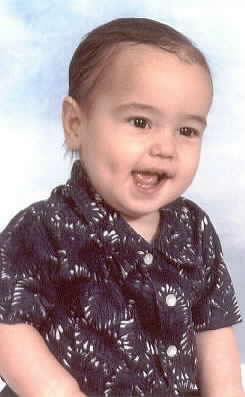 DCFS Attacks Family: Despite ample evidence to the contrary, the Utah Division of Child and Family Services (DCFS) seized Matthew - ignorantly & ineptly blaming the family's wise "Vegetarian" diet as the cause of his illness.
On that error, DCFS & Attorney General has removed this family's lifestyle & medical choices & determine to permanently eliminate their rights.
Legislators & State Officials are still turning a blind eye to this vicious attack on the Thaxton family.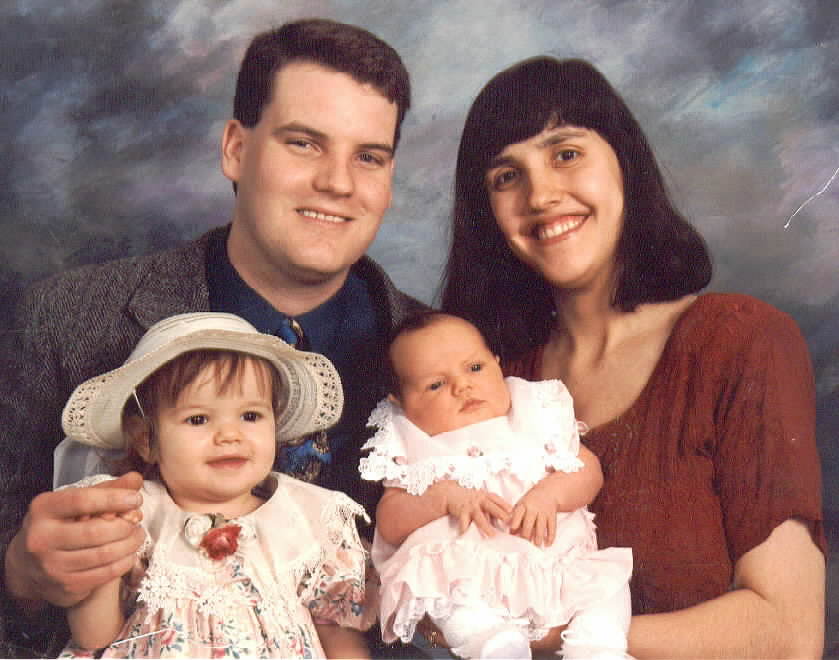 The Thaxton family is only one of hundreds of innocent families being destroyed or wronged by DCFS. This is a wake up call to all of us: DCFS is now bold & determined to find any ridiculous excuse to justify their control, exert power & increase their funding.
Our state legislators are entirely responsible for the laws allowing these cavalier actions of DCFS that deprive innocent families of reasonable claim & due process (as in jury trials). Call your state representatives (538-1029) & senators (538-1035), especially Senator Dan Eastman at 295-5133. Tell them to free the Thaxton family & restore the rights & freedoms of all innocent families.
This family is the loving daughter, dedicated son-in-law & grandchildren of Utah's honored and talented Clay & Diane Christiansen.
ACT NOW OR SOME CHILD, GRANDCHILD, MOTHER AND FAMILY
YOU LOVE MAY BE THE NEXT INNOCENT VICTIMS!
For more information, see: FamilyVsState.org or Tom Rodgers 801-298-9095
TLR 2/19/04
---
LifeSave.org > FamilyVsState.org > Fliers >
"Meat Abstaining" > FlierTaxton2.htm (color) > FlierThaxton3.htm (blk/wt for print)
"Innocent" > FlierTaxton4.htm (color) > FlierThaxton5.htm (blk/wt for print)
"Why" FlierRearComplete (more one page) short version to come later
See more options above