Note: Since the initial version of this web page was published,

we do apologize

(and have done personally) to

Leon Harward

, in his well intended

Utah Crossing effort, and to his well intended associates, and we do apologize to any reader that may have been left to believe that we (the Mendenhalls and friends) were accusing or implicating Leon Harward himself or his Utah Lake Crossing Corporation as being the part or party to the attempts of any injury and theft of land from Paul Mendenhall since the Utah Crossing's Bridge received its public announcements.

We had not ever intended for anyone to assume that the unscrupulous actions, that have occurred

coincident to

and since Leon's Bridge proposal was made public, was from Leon Harward himself or his Corporation, but rather that his proposal
to build his bridge
(which we deem as a reasonable and honorable effort), unfortunately provided

others

with just another opportunity to cause more injury, devious actions and theft of property and to profit (once again) by taking advantage of a handicapped man with progressively debilitating Cerebral Palsy, whose parents could only leave him with naked land which they had originally homesteaded, farmed and grazed as the main lands of Saratoga Springs (and Paul himself successfully worked in his youth and into his adult years) as their only reasonable means to sustain his life without them.

Also because not all information about the bridge was made public at the time of initiating this website and its dialog, some of the emotional reactions and statements made by us (the Mendehalls and friends) were based upon supposition and perceptions as best determined in the void of information at the time. Leon and we (the Mendenhalls and friends) are cooperatively laboring to clear up that absence of understanding and facts affecting Paul, including the actual proposed landing sight (just recently staked) and road rights of way which were not know to us (the Mendenhalls) or the the general public at the initial writing of this website in Oct 2009.

Again this website was never intended to personally discredit or defame Leon Harward, Utah Crossing, or his rightly-conceived Bridge. It is however intended to expose and defame the actions of the

other

heartless, selfish, immoral individuals who see this development of Leon's Bridge as just another opportunity to steal the final piece of dirt from a

kindly, gentle, defenseless man

who has trusted many, and was betrayed by many,

yet has never harmed anyone

. That kindly, gentle, worthy man -- only asking for open, fair treatment and honorable recompense for his very last piece of inheritance as his life sustaining support -- is

Paul H Mendenhall

, and his faithful, unfailing,
caring
and
loving wife

Mary

.

As soon as Leon Harward proposed and disclosed his honorable labors to build a bridge across Utah Lake,

other persons appeared

and found this improvement project as another opportunity for more "Double-Crossing" the Mendenhalls.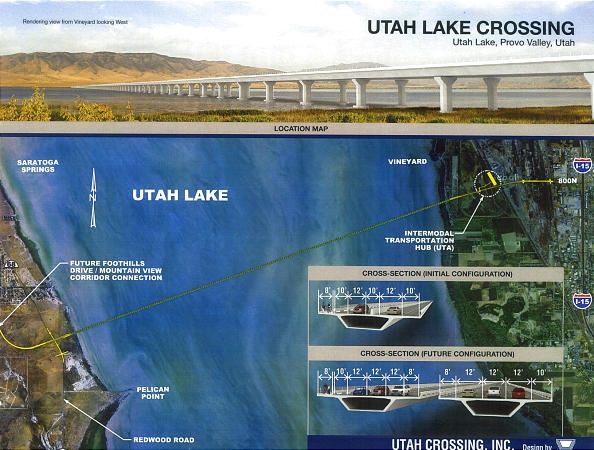 As announced; a bridge crossing Utah Lake was purposed and is said by Leon Harward to be secure and could be begun in a year! -- But where precisely was the Saratoga Springs land terminus to be? We, that is specifically Paul Mendenhall, (as of Oct 2009) had not been told! Yet the map above shows the Saratoga terminus very nearly on or near what appears to be his land!!!

But curious events and actions commenced and have occurred since that announcement which appear to be attempts by others to take (steal at "sheriff's sale" like dealings) the land surrounding the apparent bridge terminus from H. Paul Mendenhall, Those injurious events began soon after Leon Harward went public with his concept and he and his associates first visited Paul and offered him a short bid for his land, which disappointed Paul, who knowing better the true value of his own land, Paul refused. (time-line of events is given below.)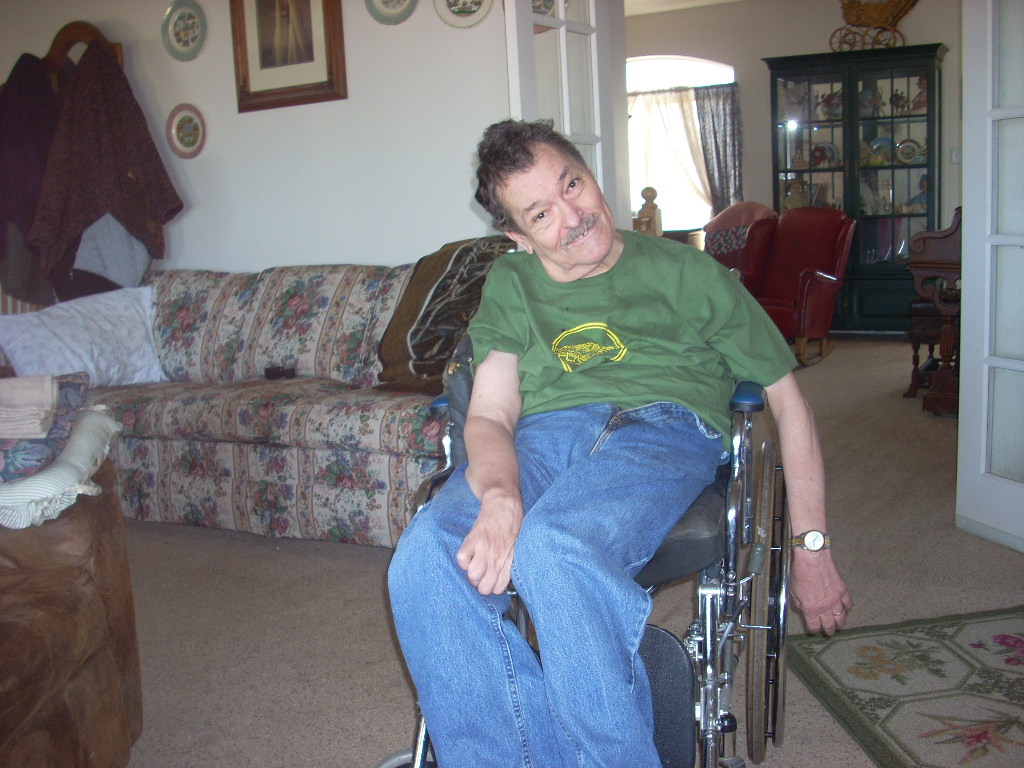 We true friends of Paul Mendenhall have now discovered and to often seen the skulduggery pulled on this kind-hearted man who cannot easily defend himself since he was born with Cerebral Palsy and was left with the homesteaded lands of his parents and grandparents so as to provide for his support. Yet low-life men

(

NOT

Leon Harward)

, and women, some claiming to be friends and worse even, "religious" brothers of this community, have maliciously stolen sections of Paul's land and left him nearly penniless and homeless while they buy off and coerce the City, County and State to add obstructions to his efforts to survive, be maintained and benefited through his inheritance and causing even further disabling economic injury to Paul.

Prior to the bridge proposal
, several years ago,
had I (Thomas L Rodgers) not stepped forward, advocated for Paul, exposed the extortion and the extortionists, and did public battle for Paul and Mary Mendenhall, they would never would have been restored to their home and remaining property which they were being swindled out of before.

Now Leon's honorable bridge proposal has set a new stage for the old vultures to try to ravage Paul once again. With the proposed bridge terminus on or near his land, the old mercenaries have raised their ugly heads again to attempt to steal his property, now seen as

commercially golden

, so that they, instead of Paul, can profit from Leon's good labors for community access and improvement.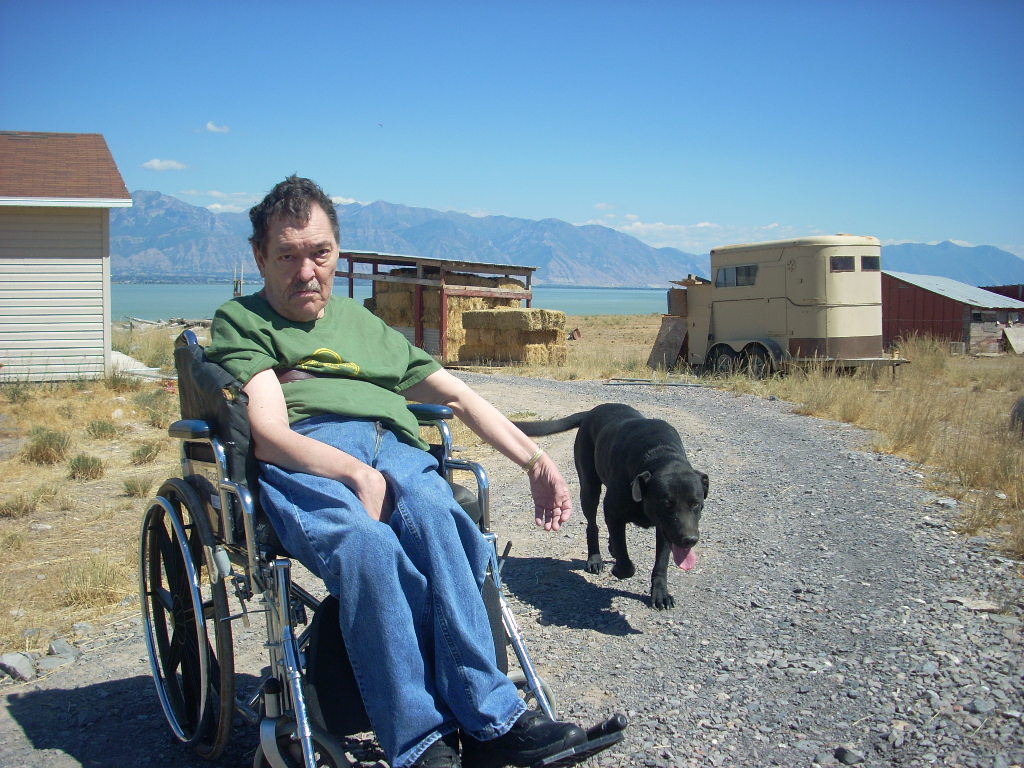 So again self-serving low-life men and women again appear to be attempting to take advantage of this defenseless man and extort even more from him (including even that home and land which I got restored to him) in their heartless greed, and are using Saratoga Springs, Utah County, the State of Utah and its Bureaucracies to do it.

Now a thankful Allen Childs, a long time family-friend who helps Mary care for Paul and his farm, is also incensed and is acting (with me) to help prevent the heartless theft and cheating that is apparently being perpetrated by the so called "good of the community" pretentious but devious businessmen and their also pretentious
"honorable"
(or craftily duped) Bureaucrats.

Please return to this website, as we take this issue public (once again in my efforts -- now added with our friend Allen -- to protect my / our vulnerable friend and his wife), to see what has and is transpiring in this issue and event for Paul and Mary Mendenhall at the hands of these immoral opportunists and their collaborated bureaucrats and politicians, using Leon's Utah Crossings Bridge as their own causeway for gain

Here are preliminary resources, statements and documents. I will labor to edit, organize and expand as my (and Allen's and other caring friends) time and means permits, so please tolerate our rough presentations until our time and resources facilitate an edited and improved documentation and presentation. -- TLRodgers 28 Oct 09 (edited 20 Apr 10)

Statement from Paul and Mary Mendenhall (dictation by friend Allen - with some editing by me, TLRodgers)

H. Paul Mendenhall and Wife, Saratoga Springs Residents
I want the public to be aware of the circumstances of Mr. H. Paul Mendenhall. His Grandfather came to Saratoga Springs in the early 1900's and His parents moved to Saratoga Springs in 1942, when Paul was only 6 months old.

He was born with Cerebral Palsy and both his parents had passed away in 1985. He married in 1986. Upon the death of his parents, he lost land to his adopted sister.

He continued to loose land over the years, to land sharks, "trailer" sharks, money sharks etc….His current home was paid twice to build, because the builder and his partner decided to keep their money $173,000 and give him a non-code compliant pre-manufactured house. He and Mary got their house (and land) only after Thomas L Rodgers exposed the extortion…

In order to redo water damaged to that house Paul sold his original homestead house. It was very difficult for him to loose his original home he knew since the 1940's.

Before the recession ever struck, his builder/developer tried to develop 23 acres together…The City changed Zoning, Green Space, trails, etc. until the builder/developer departed in frustration. Paul was left to his Social Security Income, meanwhile other larger developers continued unobstructed by the City and its Planner to develop other's large tracks of land for houses.

This disabled man, Paul and wife were made more vulnerable by the city, for lawsuits and land grabbers…even now to the bridge/corridor builders

In late 2008, a lawsuit by a wife and suspected attorney husband -- they have the same last name -- filed a lawsuit against the Mendenhall's .

The plaintiff, Mrs Hansen, claimed they have a right away for a 40 feet commercial/public road and that they need access to an 1860's calcite mining claim (no deed has ever been produced that we know of) and we don't know the Judge involved.
The Mendenhall's have never met the so-called attorney that a Steve Arbuckle referred to represent them. They couldn't even pick him out of a lineup. That is in-effective council…

Already Calcite Exploration LLC has a road in the area. All the plaintiff would have to do is extend
the current road. The plaintiff has not considered this option, but instead the Plaintiff wants a road to go directly to redwood road, through the Mendenhall's land (and house) towards the Lake…. (are they just a ploy for the steal?)

The plaintiff relocated the road more than once, Moving it from the north side of Paul's property
to the south side next to the IRCCO property line (and straight through Paul and Mary's home).

Why not build the proposed road on IRCCO property? is that because IRCCO has the means to defend itself,
while a disabled man and wife living on Social Security do not and cannot defend themselves...
It is the Mendenhall's suspicion that the plaintiffs wants this large road right away to sell (at an enormous profit) it to Utah Crossing Inc. for the bridge/Corridor planed...

We ask that the City be involved in the disapproval and protection of land owners against all unethical parties that would seek to gain at the expense of land owners. This goes for the proposed bridge/corridors being planned. The Mayor's response was to change city policy and the city can't don't anything more for Paul.

While the Mendenhall's are not opposed to the corridors/bridge development,
they need to be adequately

consulted

or compensated for any land or right of ways being imposed.

We hope the city will frustrate any unethical land carpet-baggers coming into the city, trying to take advantage
of it's residents. Saratoga Springs city should forward any complaints to Judges that would rule on such cases...

That the city should have some say so, about roads being built in their city for Mining etc...
I don't think the city would want more mining Trucks and roads, driving in the middle of their planned resort area???
If the city could disapprove repeatedly Paul's and his builder's development project, why can't the City oppose a new mining road??

We already have a mining road in the area, it simply needs to be extended.
Don't you think the road should be confined to the Geneva Rock entrance/exit and Calcite Exploration LLC
road location?

The defendants (Paul and Mary) are not being consulted by the Judge, lawyer or the litigants on other options for this mine access road demand….The Judge's name is not even listed or signed, so is unknown in the lawsuit.

Stop the bridge and corridor until these crooks stop taking…

Utah Crossing inc. tried to get Paul's land by offering him stock in his company and other suspect methods…
Anything, except paying him for it.

Why can't the public be made aware of deals with unethical behaviors when it comes to taking land or homes?
Help Paul, complain to the city and Utah lake Commission ….

801-766-9773 1307 N Commerce Drive, Suite 200 Saratoga Springs, Utah 84045
Reed Price, Executive Director ph 801 851-2900 Email: rprice@utahlakecommission.org
51 South University Ave, Suite 109 Provo Ut 84601

Small developers that follow city code, should be allowed to develop in Saratoga Springs too??
Why can't real articles be published in The Cross Roads Journal that deal with whats happening in real life?

Thanks.. the Mendenhalls

Email from Rebeca Call staff writer "The Crossroads Journal"
Heres some links to look at and some ideas for ya....

http://connect2utah.com/content/video/?cid=51592

http://connect2utah.com/content/news/story?cid=53261

Construction Begins On New Utah County Highway Project  
Printer Friendly Version

Friday, Sep 25, 2009 @03:34pm CDT

PROVO, Utah (AP) - Utah Gov. Gary Herbert has kicked off a two-year, $139 million project to reconstruct a Utah County highway that will feature a commuter lane design never used in the state before.
     
The Highland Highway, or state Route 92, will ultimately split into an expressway that will speed commuters to the freeway with no lights.
     
Two adjacent lanes in each direction will let shoppers and residents reach their destinations without using the expressway.
     
The 6-mile project will be finished in summer 2011.
     
On Wednesday Herbert attended a groundbreaking ceremony for the road. He and transportation officials say it diminishes congestion, boosts the local economy and introduces the state to a design that lets drivers bypass intersections.


  (Copyright 2009 by The Associated Press.  All Rights Reserved.)

<< Back

http://connect2utah.com/content/fulltext/?cid=51592


Reported by: Dan Rascon

Thursday, Sep 17, 2009 @07:18pm CDT

view larger

Imagine driving from Orem to Saratoga Springs in less then ten minutes.  A reality or a dream??

According to a Utah County businessman and a State lawmaker it's going to soon be a reality.

The plan: A new six mile toll bridge that would shoot straight across Utah Lake connecting Orem to Saratoga Springs.

"It will happen," said Leon Harward with Utah Crossing Inc. "There is not an east west corridor connection in Utah County."

"I think it's a great idea," said Rep. Ken Sumsion, R-American Fork. "We're expecting within 30 to 50 years a half million to a million people on that side of the lake (Saratoga Springs side)…it will bring business to that area because if we don't built transportation to that area business will not locate over there."

The two lane privately owned and constructed bridge would be a toll road and cost about two to three dollars to cross.

It would have a bike and pedestrian path and would sit 35 feet above the water with a 55 foot hump in the middle.

The cement pillars would be 150 feet apart and total construction would cost about $600 million.

The bridge would be designed by Figg Engineering, a company that has built bridges across the country.

Gary and Sharon Nielson who own a sail boat at the Provo harbor, are concerned about the pillars and the height of the bridge.

The mast on their sail boat is about 32 feet high.  "I think I would be against it because it would be difficult to sail around. We'd end up having to sail on the other end of the lake." said Gary.

But boater Keith Morgan likes the idea. "Look how much easier it would be to access the other side of the lake," said Morgan.

The bridge is expected to take about three years to be built and is in the process of being approved by the State Lands department.

Harward is optimistic that construction could start in less then a year, but he's expecting a fight from environmentalists. 

If all goes well with the bridge, Harward plans to build a second one right next to it.  So one could be used for west traffic the other toll bridge for east traffic.

The following article came out in the local paper "The Crossroads journal"
www.thecrossroadsjournal.com

thursday, October 15, 2009

By Rebecca Call Staff Writer

State rep visits SS about Utah Lake Crossing

While some thought a bridge across utah Lake was a pie in the sky dream, it may be more a reality
thanr previiously thought.

A meeting held at Saratoga Springs City Offices on September 29 had State Rep. Ken Sumsion and
Leon Harward of Utah Crossing In.c in attendence.
The sole reason for their visit: Utah Lake Crossing.

Ken Sumsion addressed the City Council and speculated that the population in Salt Lake County
to grow from 1 million to 2 million and Utah County to grow from 500,000 to upwards of 1 million
over the next 20-30 years. 
He discussed the current road conditions and changes, but states, "even with the Mountain View
Corridor and Pioneer Crossing, this will not be enough to support the growth."

From the Utah Crossing website, "the proposed Utah Lake Crossing is to be a completely private venture,
and be paid for through traffic toll. The need to unite the East and West sides of Utah County
is an economic necessity. The UDOT budget demands preclude the state from including the crossing
in it's immediate and short range planining because current projects have UDOT spent out
to and beyond the years 2030."

The proposed bridge would span just under six miles and would join with the Saratoga Shore
just north of Pelican Point.
The  east side of the bridge would connect with 800 North in Orem which would be just about a mile
away from the Intermodal Transportation Hub to be built in Orem.

UTA received a federal grant for this property's design and engineering earlier this month (see 
www.rideuta.com for more information).

As a privately funded project, the Utah Lake Crossing would not be subject to the same public
input and funding stipulatons, but would still have to complete the same ecological and safety
studies.

Public comment was welcome at the City Council meetings and although the majority of residents are 
in favor of an alternate route out of Saratoga Springs, a few issues were brought up that need to be
considered. Members of the City Council are open for communication on this matter.

A town meeting will be held in the next few weeks to provide information and get public
input about the Utah Lake Crossing. If you would like to be notified of the date and time,
please email 
Time Line of suspicious events to injure Paul for easier theft of his property

Summer 2007 we believe is when Leon Horward came by and offered to buy Paul's Land, but

nothing ever agreed upon

...He does inform us about the bridge proposal...

2008/2009 Steve Arbuckle is told by Leon he would give Paul Stock in Utah Crossing Inc. if he puts

all his land

in his company?

Fall 2007, Taxes goes up from $500 to $35,000 dollars for sale of nothing?
Utah County says it made a "mistake", thinking land was sold???

2009 Steve tells us that Hansen's Road will be on the North side of Paul's Property and Steve takes GPS coordinates of Paul's Property a month or so later, they want their road on the south side of Paul's upper property ...We suspect Arbuckle gave them Coordinates... and is working for Plaintiff.

August 2009 video cameras and picture taking of Paul's House from Redwood road, I contacted Nicole Colward she said it isn't her people?

Late August/Early September a mysterious fire is set at two places so the Saratoga Springs firefighter told me at the entrance to Paul's Property..


Map drawn by the Mendehalls displays so-called road claims and its shufflings in a "lawsuit for right of way" apparently set up and intended to cause Paul to loose his land and home in malicious or corrupt litigation, and be left with no money to pay his defense or fight.


This map was drawn by the Mendenhalls prior to October 2009 (refer Hansen Lawsuit for road late 2008 above). It shows the two road rights of way demands (as also explained to Paul by then involved real-estate agent Steve Arbuckle) on Paul's land, section West of Redwood Road, which as you can see #2 curiously lined up with the drive and house on the East section, which made Paul suspect it as a possible intent to join it to the bridge. As arrows above and below "Bridge Proposed" indicate, neither the Mendenhalls nor the public had been told anything about the exact landing sight for the bridge, so this coincidental lawsuit looked reasonably suspicious for getting road right of ways to the bridge for free by the Hansens taking it through lawsuit from Paul. Old trick, new opportunity, Leon's proposed Bridge -- profit for the Hansens, more injury to Paul (and Mary).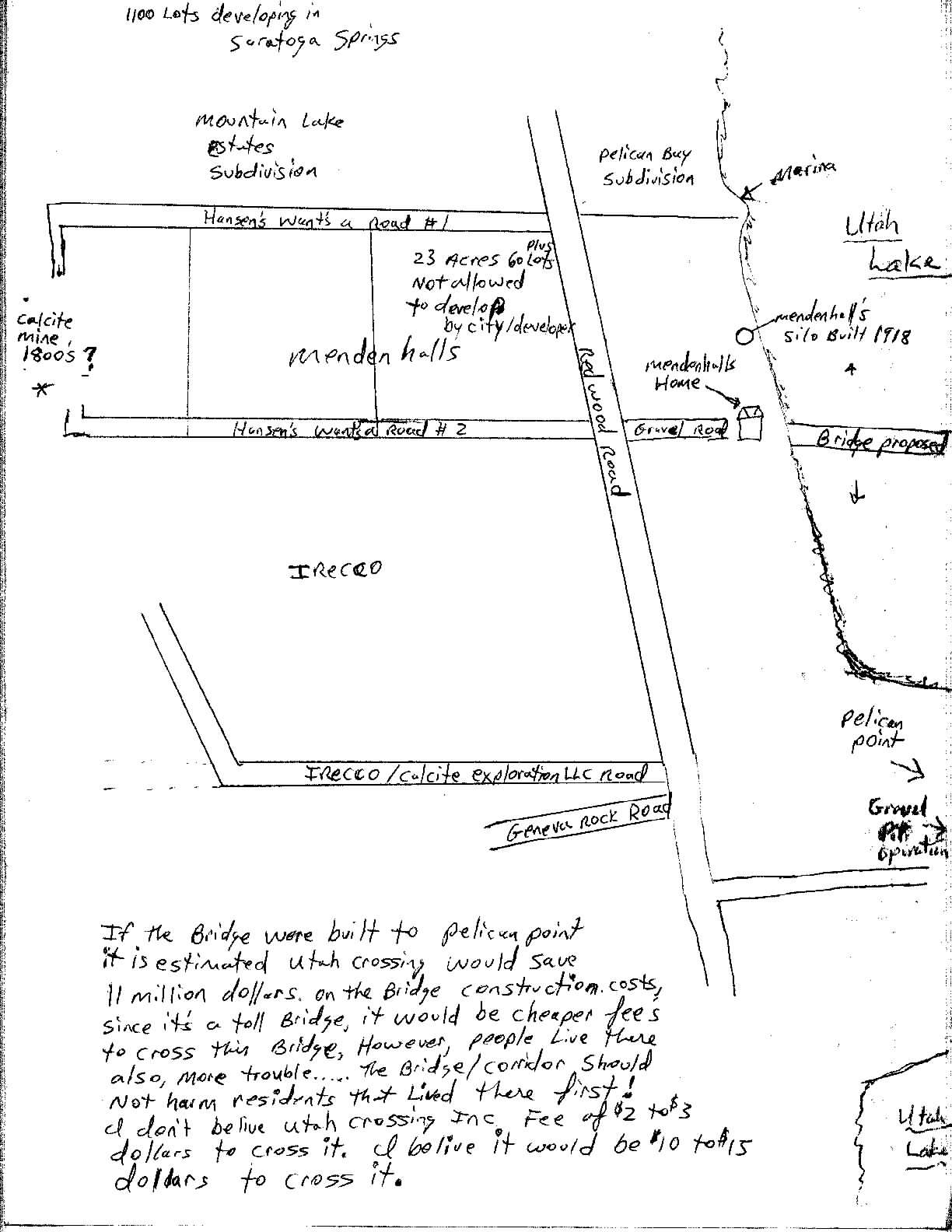 This gravel road below is the drive (in line with the Hansen's roadway claim #2) to Paul's home -- so if they (not Leon or his Bridge builders, but those with the Hansens or others like them attempting to profit from it) get their way -- there potentially goes his home too.


Also notice the dense subdivision right up to Paul's property in upper right -- yet curiously not one house has the City ever allowed or approved on the adjacent land owned by Paul. Saratoga Spring's Ken Leetham played the zoning and re-zoning bait and switch change game multiple times on Paul, causing his honorable developer Mike Dubois to finally give up after losing too much money to drafting, redrafting, submitting and re-submitting plans, only to be told "we can change zoning any time we like!" Yet the other developers on adjacent lands build, sell and profit, unimpeded!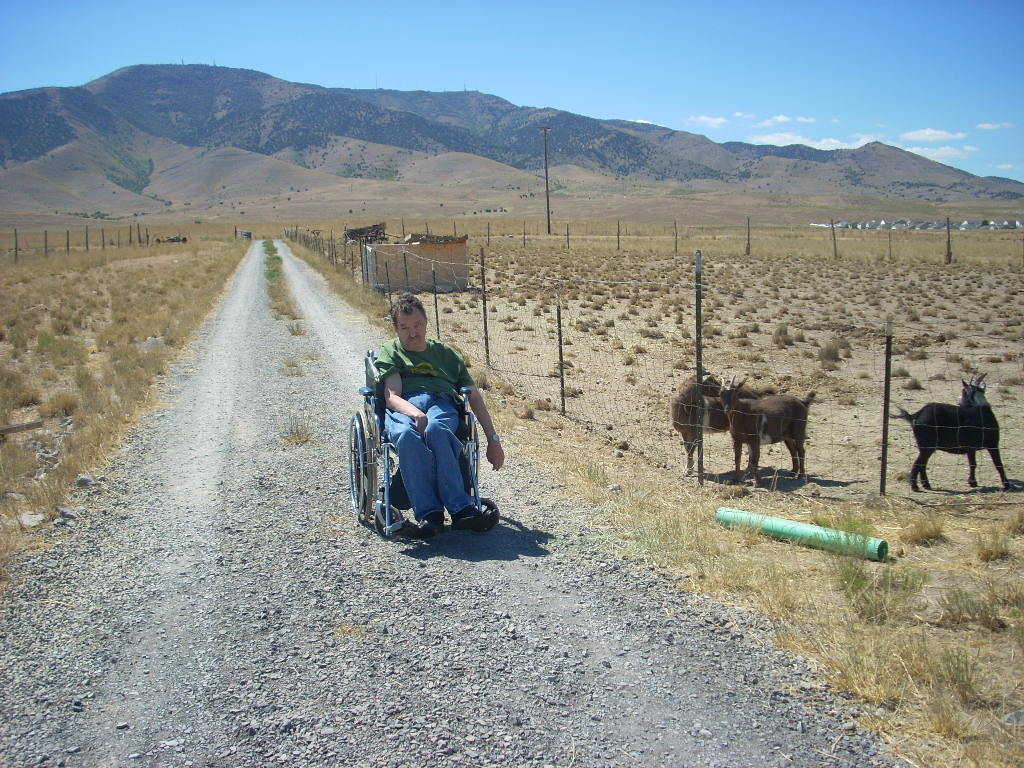 Paul and Mary's home as viewed from Redwood Road


So what is the City's plan?

- see both maps above.
They have never got a straight answer from Ken Leetham or Saratoga Springs with its manipulating
Cabal of
land speculating buyers and developers who have swindled and stolen hundreds of acres of land from Paul before.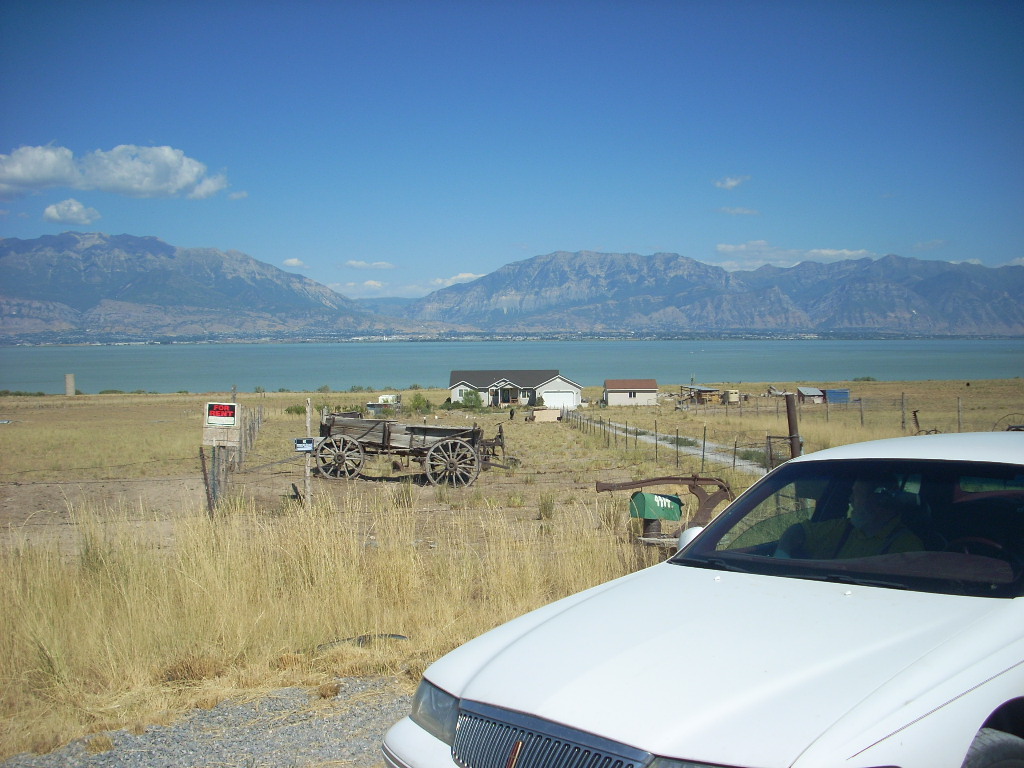 Email sent to Mayor of Saratoga Springs, early 19 Nov 09

Dear Mayor  Parker,

I went to the website FightTheBridge.org

i found the following article:

At the public hearing regarding the proposed bridge across Utah Lake
on Nov. 11, someone asked Leon Harward, front man for Utah Crossing,
Inc., to confirm or deny reports that he owns land for future
development around the proposed bridge area. He denied them, saying he
only owns land that the bridge and its connecting road would occupy and
that landowners in the area are holding onto their property until the
bridge drives prices up.

Mayor Tim Parker of Saratoga Springs
would disagree. Mayor Parker told the Daily Herald that in meetings
with Global Crossing, Inc., Mr. Harward has in fact admitted to owning
land for development around the bridge.

So who is lying?  Well as far as truth is concerned, Utah Crossing, Inc.
doesn't have the best track record:  watch this video
in which they misrepresent the facts and exaggerate the distance the
bridge would save commuters. And when pressed at tonight's meeting to
explain why he inflated his numbers by double, Mr. Harward refused to
answer and abruptly called the meeting to an end. (Does he even have
that authority?)

Sorry, Mr. Harward, but we'll trust Mayor Parker, thanks.

Mr. Mendenhall has been trying to sell his land for months and develop
parts of it 23 acres for over 4 years....

He has his land up for sell 40 acres for 70k and 23 acres for 100k and
lakeside near the proposed bridge at 100k an acre...

Mr. Harward doesn't want to buy it from this disabled man and wife
at a reasonable price, he want's it dirt cheap to help fund his
bridge....

I hope the truth will be know... outfront the forsale signs have been up
for months if you don't believe me call

Nicole Cloward Realtor for REMAX cell 435.241.0410

thanks
The Mendenhalls


Bridge Concerns are many: (later morning 19 Nov 09)

Many Questions and concerns:
The Mendenhall's settled much of Saratoga Springs in the early 1900's.
All Property owners in the area of the bridge need to be informed of the impact of the bridge upon their properties.
The City of Saratoga Springs needs the data of the traffic numbers of the proposed bridge from Utah Crossing Inc. or who ever is contracted to build the bridge.
The environmental impact studies needs to be released?
Where precisely will the proposed bridge make landfall into Saratoga Springs, so that the city planners are aware so roads, utilities and land uses can be planned. We need to know about easements for said bridge, if land truly has been sold, or is it leased and from whom?
Utah Crossing Inc. is keeping everyone guessing. We need more transparency both from a public standpoint and for city planning.
Utah Crossing Inc. Developer made the statement Nov. 11th 2009, that the land owners are holding out until the bridge is completed to sell their land at exorbitant prices. This is false! -- Ask the Mendenhall's Realtor Nicole Cloward cell 435.241.0410 how long land has been up for sell....
The land was estimated by a previous Realtor at 135k per acre lakeside before the recession. The Mendenhall's set their price then and still have that land advertised at 100k per acre. (This prices may change if he Owners so chooses in the future.) However, we suspect the bridge builder is trying to get all land both sides of the lake at rock bottom prices to help fund his bridge...He has made a few offers, but nothing substantial to the Mendenhall's for land, He wants everything for little or nothing from this disabled man and his wife, which is outrageous...They live on social security. Because of city development criteria and requirements frustrated their developer; so he left their project, and decided to build elsewhere. Meanwhile other developers are going ahead in Saratoga Springs unimpeded.
Please don't let the rich and powerful push disabled people around...don't let a land-grab free-for-all happen either... Don't make the vulnerable even more vulnerable in our city. Be a moral voice!
This is our city of Saratoga Springs -- and its residents that we are talking about! The city has a fiduciary responsibility both for the residents and our city.... we ask they continue to ask questions, demand and have transparency for residents and city planners....
Here are some contact information: voice your concerns ....lets be heard...
Website: utahlakecommission.org email: rprice@utahlakecommission.org
Saratoga springs: mayortimparker@yahoo.com
Saratoga Springs: Council woman Mia B. Love Phone 801-766-5688
Utah Division of Forestry Fire and State Lands Dave Grierson phone 1-801-5385504 email: davegrierson@utah.gov
Utah Daily Herald: dhletters@heraldextra.com
Rep Ken Sumsion email Ksumsion@utah.gov
thanks
The Mendenhalls

A Brief History of Paul Mendenhall, his land, its theft and thieves!

-- Drafted by care-aiding friend, 8/16/10
Paul inherited land from his grandfather and parents that settled and farmed Saratoga Springs in the early 1900's.
I feel you need to know some background information on what has gone on with him financially...
He owned and lost so far about the equivalent of 40 million dollars value in land about 15 years ago, by some devious actions of fraudulently operating people locally, with connections into Nevada...
Those people (cloaked as upstanding Brothers, holding positions of authority in Paul's Faith) pretended to be his friends, obtained Paul's trust and title, then put a lean on Paul's land in the center of Saratoga Springs against their shady investments in the "Tumbleweed" Development Company which they purported... That company immediately (supposedly) went into default.
The lending Bank with these collaborates had 6 hired attorney's, while Paul and Rosemary could barely afford one.
Paul and Rosemary ("Mary") had no business savvy (and we wonder about their attorney too), so (without Paul and Mary's true friend's having any knowledge of this atrocity which was being perpetrated against them in that moment) they lost most of Paul's then remaining land at
a very carefully arranged
with only one buyer
Sheriff's Sale!...
Paul and Mary at the same time tried to buy physical help that quit after borrowing $8,000 and obtained a $50,000 mobile home from Paul and Mary, with promised handcap type aid help for Paul. When confronted to explain truth about Paul and Mary's funds, she quit working... and never paid anything back.
Paul and Mary also gave six acres to other friends that stop being friends after they got the land...
They paid a fraudulent builder (he was not licensed in Utah) $173,000 to build a house, he took the money to his partner and split... When the controlling partner was confronted and threatened with public exposure multiple times (by our true friend) he finally relented and gave the manufactured home that he had built (not according to code)... He moved it on the Mendenhall's land, left it on blocks and exposed so that when the rain's came, the roof (plastic tarps) gave way to the unfinished roof and permitted interior water damage...
Only about $5,000 value was saved in the framing and installed utility materials. A second builder had to be paid and he repaired and finished the house later where Paul had to sell his original family home and the 6 acres of land it set upon to finish the manufactured home left setting on blocks on Paul's last parcel where he and Mary now reside (after once being forced to live in a rented apartment (untenable for handicapped) Paul during the theft of their land and home...
Paul is down to his last 120 acres of (arid grazing, with transported water only) land now (which was only wholly restored to Paul through the efforts of a true friend)...
Just after the restoral of that land (through our true friend's unselfish efforts), 6 years ago, Paul hired a developer to try to develop 23 acres. But Saratoga city gave him the run around, changed zoning, three times, etc, etc... so after over a years efforts to deal with the City managements cabal, in frustration and with the added costs they forced upon him, the developer had to quit Paul's endeavor and he went to another city to build instead. The Saratoga City Planner that created that impairment and the consequent injury to Paul and his developer is quitting Saratoga City and going to North Salt Lake, finally. But meanwhile, another developer (well connected within the Saratoga city bureaucracy) is allowed to build adjasent to Paul's land unimpeded (except by the failing economy) while a harmless, gracious, disabled man can't even build on the last piece of his own home land, much less sell a parcel to pay his medical and existence needs.
Then in this same stressful period, some people out of the blue claiming a mine road right of way filed to sue Paul for a road passage without any offer of purchase through his land, probably intending to sell that right away to the bridge builder or the developers connected within or favored by the City Council (as were the ones who at the earlier "sheriff's sale" took the large tracks of Paul inheritance lands before).
I think people are trying to keep Paul cash poor, so they can take advantage of him, steal his land while he can't afford the competent legal help to defend himself in anyway.
The heartless greedy with divisive power, control this City and its officials.
Paul doesn't Golf with them on Sundays, he is confined to a wheel chair... so they don't care about him, his wife, or what is fair, honest and just for him!
Corruption is powerful in this small city, I guess... it has always found its opportunity and raised its ugly head against this tender hearted, defenseless man in those land thefts taken from him during his whole life...
I sadly tell Paul you now cannot fix your tractor or fix your car (which Mary has to use to drive, carry Paul in and serve both their needs). Funds are too tight... so he is vulnerable to those that unfairly want to extort his land...
The City has now curiously locked up Paul's land with a "planned community" ordnance and appears as mandating this area be designed and developed with an upscale resort genre which only a corporate developer could do...
We are trying to know who the heartless opportunists and mercenary operators are behind these scenes, Thats especially hard to do for Paul as he is physically challenged (but certainly not clueless or brain dead as they wish he was) ... But as you see from the attempted investigation of the fully ambulatory and fully speech and communication-abled opponents of the Bridge project, it's hard for anyone to obtain honest discovery and full disclosure...
Since they obviously want his land...why don't they buy it at a fair price...??? but they won't...it's been open for sale or development for 6 years...
Paul loves Saratoga Springs, Utah; it is where he was raised, labored, loved and lived, it is his inheritance and its soil is what gave him breath, sustenance, joy and purpose as he worked it, even laboriously driving his tractor struggling in his handicapped body, He just now has his very modest wheel-chair friendly dream home setting upon the last small fraction of his remaining land (which also was almost stolen) to live upon and enjoy in his well eared, worthy of undisruption, peaceful middle and senior years of his and Mary's life.
Yet the same old thieves and others new are lusting after his land and plotting against him continually.. they even stop to take pictures of his land and home... even trespass... then run like chickens when they are seen
Your kind help in exposing this malfeasance against this kind (handicapped) man and his wife who have always helped others and never harmed anyone is appreciated..
Thanks,
Paul and Rosemary Mendenhall (written for Paul by another caring friend)

Notice posted on KSL.com under Classifieds > Announcements: Charity >
"advice and help wanted
"
Saratoga springs, UT 84045 - Oct 6, 2010:

"A Legal battle for land against a disabled man by an attorney, a woman, and the Judge ... "
> Classifieds > Charity >
"advice and help wanted
"
---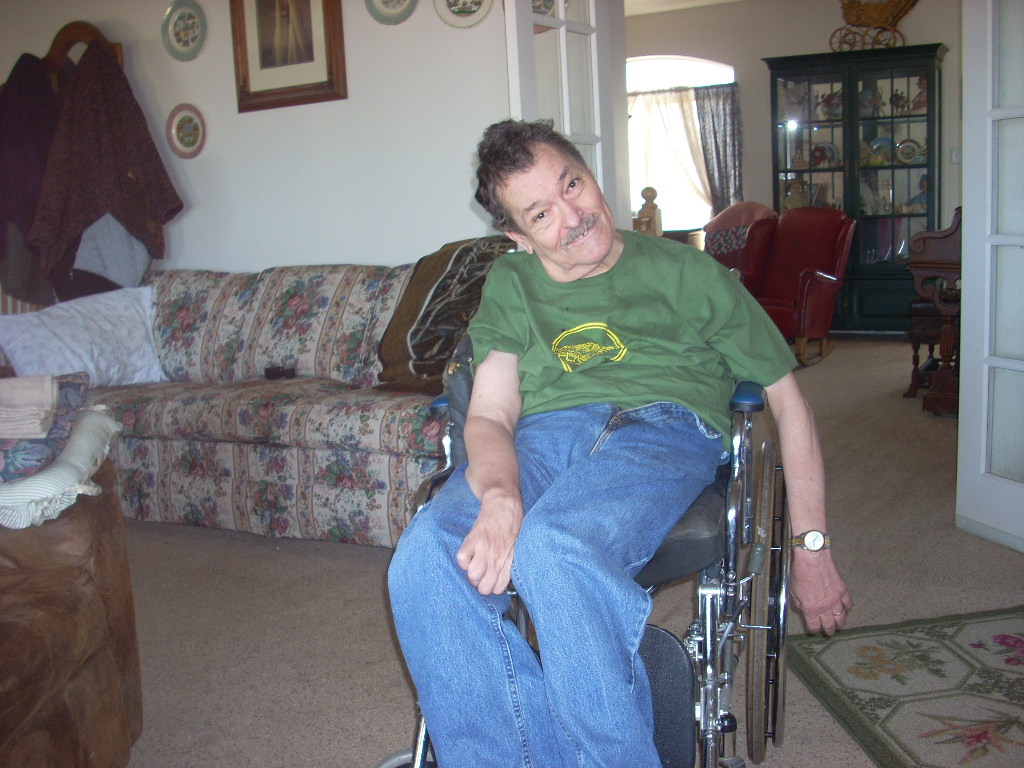 "advice and help wanted"
Saratoga springs, UT 84045 - Oct 6, 2010
A Legal battle for land against a disabled man by an attorney a woman and the Judge hearing the case all share the same Surname in Utah County, Mr. Mendenhall has a heavy bill lodged against him by an attorney (which Pauls' realestate agent had consulted but, never seen, nor formally contracted by Paul). And although the Mendenhalls asked for compensation for Attornies fees etc.....No ruling has been made in the case and The Mendenhall's so-called attorney who ever he is? never met with the Mendenhall's, never povided disclosure, no discovery was ever made... When the Mendenhall's requested more information from that "invisible" attorney, No information was given.
Yet a heavy bill is submitted... by
Prince, Yeates & Geldzahler of Salt Lake City, Utah.
All the Mendenhall's get is threats to send their bill to Collections.
There is a lot of shady deals going on here... They can file a complaint to the Utah bar, but does anyone know the process?
I know it cannot be done online...
any legal help (and publicity) is appreciated...
Thank you...
Paul and Rosemary Mendenhall (written for Paul and posted on KSL.com by another caring friend)

More coming - - -

Questions or Information, contact us here: PaulMary@CrossingTheMendenhalls.com
or their friend, farm-hand and Paul's lifting aid: Allen@
CrossingTheMendenhalls.com
or Thomas L Rodgers, 801-298-9095, Tom@CrossingTheMendenhalls.com



Other resources

: UtahLakeCommission.org

Pauls Letter to Leon Lawyers Billing 6 July 2010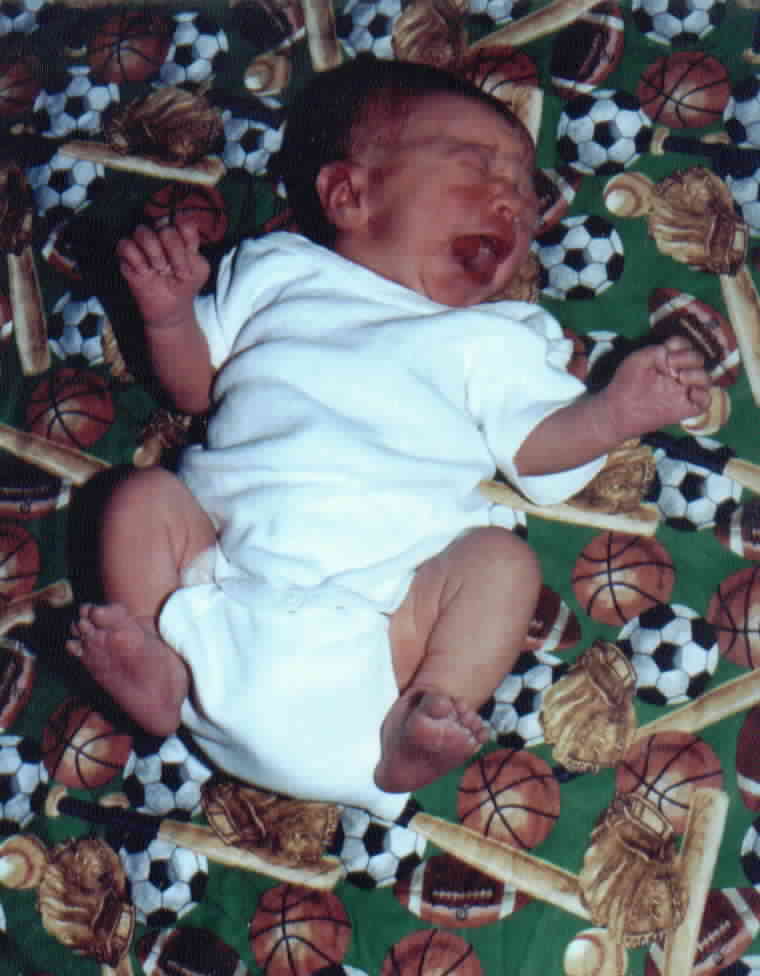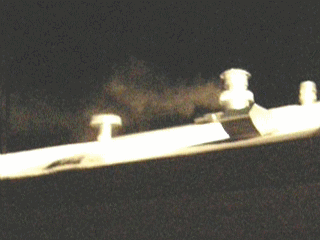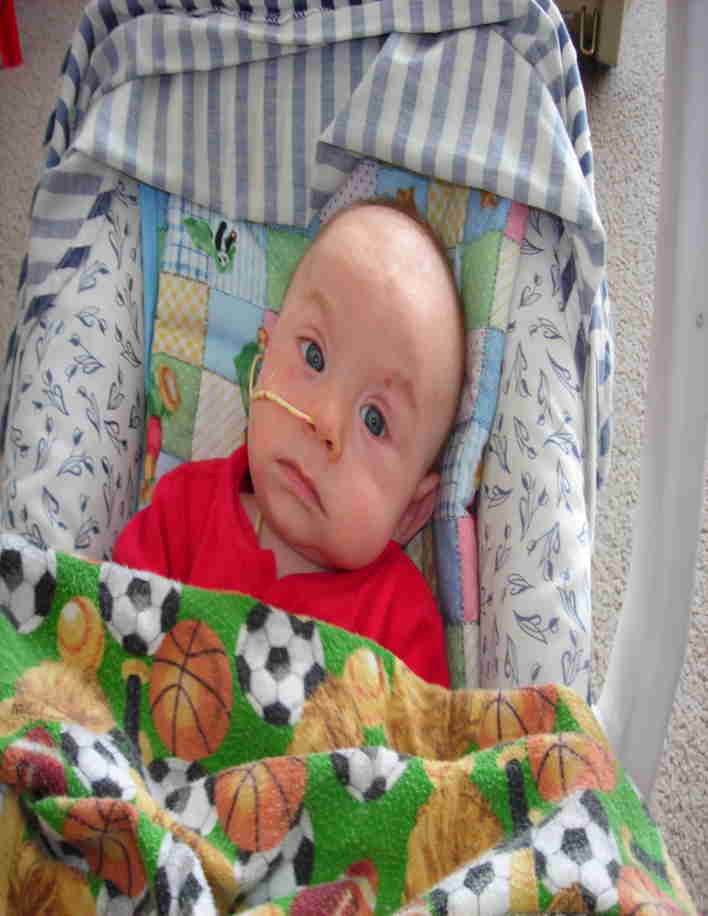 See the other Labors of our friend Tom Rodgers, who is trying to help us with our challenge -- as we also try to help him as we can with his labors to help save 34 million others:
GassingAmerica.us
GassingNativeAmerica.us
GasesMortales.us
PoisoningThePoor.us
LicenseToKill.us
Then
LifeSave.org
VeganCowboyScientist.org
TomRodgers.org
and more with his hope to benefit you and others.